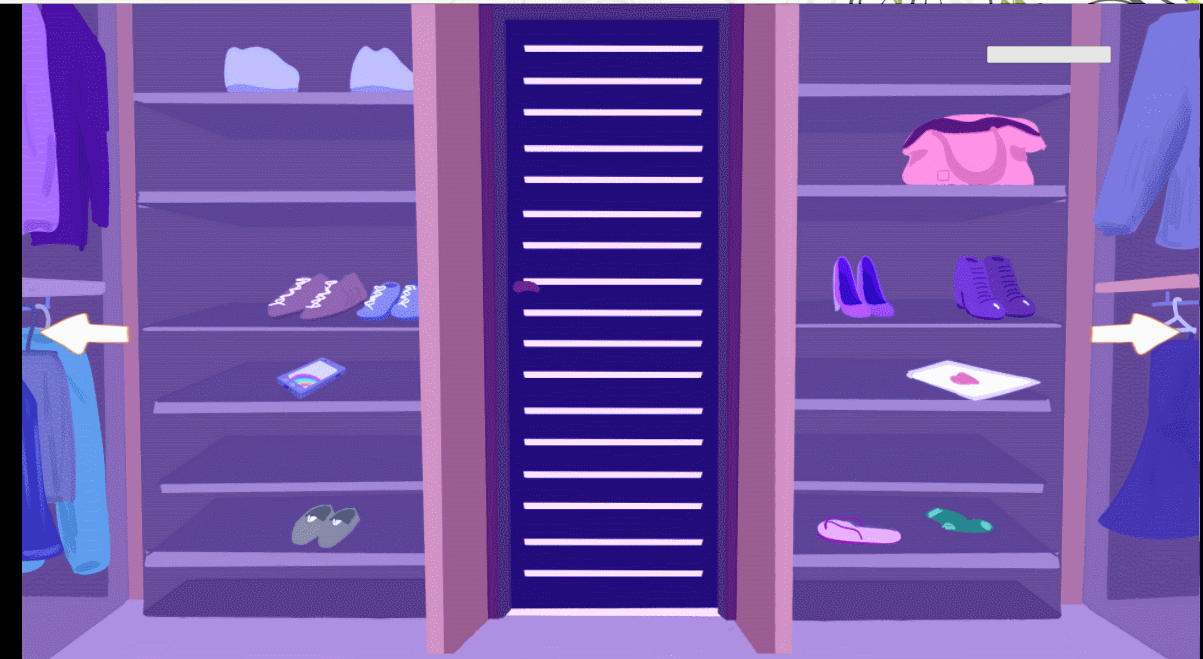 Coming Out Simulator

Made for the Women Game Jam Brazil 2018/2

This project was created during a 48h Game Jam for Women that happened in several estates in Brazil.
The game is a mix of different genres: it is an escape the room, hidden objects, and puzzle game. It is about a person who is inside the closet and has to lose their fears and overcome prejudices in order to win comfort and be able to get out.
The first object to be found is a letter, that explains the context of the game a bit better.
Hope you have fun playing our game!
We made it with a lot of effort, fun, and love <3
We are gonna add one more puzzle to the game and correct some minor bugs, but it is super playable :)
Credits
Clara Cerqueira
Constanza Garcias
Fabiola Canedo
Renata Rapyo
Sofia Defino